Sports
Lessons We Learned From the FIBA World Cup in Spain 2014
Although the FIFA World Cup highlighted the summers of most sports junkies, it wasn't the only global "World Cup" event during the season. The FIBA World Cup of Basketball 2014 in Spain is arguably one of the most unforgettable sports events this 2014, due to it gathering the best basketball superstars around the globe. So, what are some observations and lessons you might have missed? Here are some examples:
Once a headcase, may not always be a headcase
Prior to the World Cup, two NBA players were being watched by a number of basketball observers, particularly those in the NBA. These were Andray Blatche, naturalized by the Philippines, and DeMarcus Cousins who played for the United States. Selecting these guys to the national pool may not have been considered the best moves by coaches USAs's Mike Krzyzewski and Philippine's Vincent Reyes, but those decisions definitely paid off. Despite being touted as one of the most immature players in the NBA, Cousins averaged 14 minutes, 9.8 points, 5.7 rebounds and 1.3 steals coming off the bench. Meanwhile, Blatche was arguably the Philippines' best player, emerging as the tournament's top rebounder at 13.8 per game while scoring 21.2 points while playing 34 minutes on average. Not bad for a guy who was involved in numerous controversies during his NBA career with the Wizards
.
USA could win it with their Team B or C
No offense to the guys who played for the star-sprangled banner last summer, but they aren't the best players who could have donned the red, white and blue. Although Kenneth Faried earned a shot in the roster, no one would have predicted that it would have players like Mason Plumlee and even DeMarcus Cousins a few years ago. In any case, the Americans dominated the tournament, albeit suffering a bit of a scare from 2010 silver medalists Turkey, they won their first round assignments with an average of 33.2 points, including a 59-point route against Finland. In the knockout stages, they won all of their games via blowouts, highlighted by a 119-76 win over Slovenia and a 129-92 romp over Serbia in the gold medal round. Although basketball is truly a global sport, the world still needs to work more in order to somehow end the America's dominance.
Basketball isn't JUST a game for tall men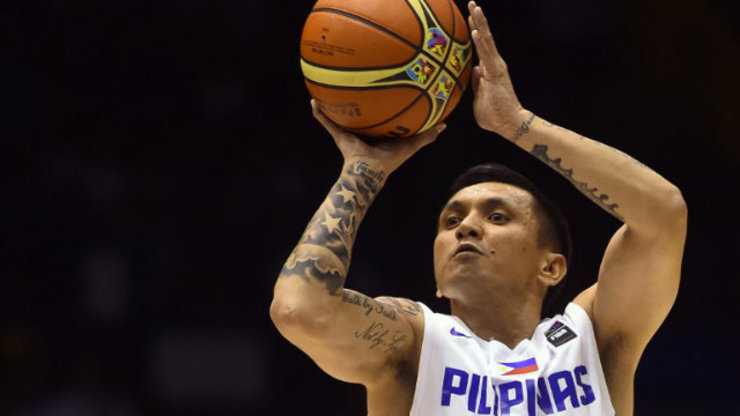 Height is might in basketball, but that alone does not determine how good you are at the sport. Shorter teams and players can make huge waves in the the international arena. Case at hand: the Philippines. This south east Asian country's inhabitants are one of the shortest in the world, while their team is the shortest in the whole tournament, everyone loves basketball. Although "Gilas Pilipinas" failed to make it past the group stage, they made a great account of themselves. Predicted by pundits to lose by more than 30 points per game, they only lost by three points to Croatia in overtime, Greece by 12, 3rd ranked Argentina by four and Puerto Rico by four before edging Senegal, 81-79 in their final game. Who would not forget the sight of pint-sized point guard Jimmy Alapag hitting three after three against the outstretched arms of Luis Scola? We can safely say that it's not a game for tall men – anyone can definitely enjoy this game.
Overall, basketball may not be as popular as football, but it certainly gained a worldwide audience this summer. Although it wouldn't hurt to use waysgrowtallerfaster, we can safely say that height isn't a requirement to play the game, but it does pose a number of advantages.